Short Pump Insurance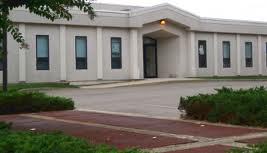 Short Pump Insurance was founded in 2009 by Dave Daniels. After 32 years of public service, he recently retired from his fire department as a Captain/Paramedic. The agency is a natural extension of his efforts in providing service to the community. Short Pump Insurance incorporates the same high values and customer service standards provided to the citizens by his department.
Our office is easily accessible for walk in business, but don't hesitate to call for a quote. Arrangements can be made to come to your location to address your insurance needs. A no cost, no obligation review is only a phone call away!
What does SPI offer?
Great products
Great rates
Great service
Young driver safety classes
Safety related articles written by Dave
After hours service
What do your neighbors think?                                 
SE – SPI saved me and my wife $2200 a year in premiums, without reducing coverage!
CC – SPI saved me $1500 a year in premiums, while increasing my coverage and adding an umbrella policy!
DB – I was tired of 1-800 numbers and talking to a computer with my previous company. Dave is an agent I can sit down with and discuss my needs and he put together a great protection plan and still saved me $600 a year!
LT – My sister and I opened our catering business and Dave was able to produce a great package for a reasonable premium, in a short amount of time!
MS – Dave is someone I can sit down with to get answers for my insurance questions and he always has a suggestion for a new cooking recipe in the same meeting!
TP – Dave takes care of his customers in many ways, including rewarding his clients for referrals. I won a dinner for two in August, just for referring a customer to SPI.
CP – Dave came to our home to speak with our youngest driver about safety related information. His fire service experience and insurance background enabled him to get the message across in a way my son understood and appreciated.
JL – Because of my age Dave drove across town so I wouldn't have to drive, and he saved me $600 a year in premiums.

NJ – Another car hit mine a week after Dave wrote my insurance. The other driver's insurance company wouldn't help me so I called Dave and within minutes he and ERIE insurance had started working on getting me a rental car! Thank you!!

CP – Someone hit me as I was at a stoplight. It was after 6pm and I knew nobody would be in the office but I called anyway. I was surprised when Dave answered the phone and talked me through the process of what I needed to do. When I needed his help, he was there!
Why Choose Short Pump Insurance?
Professional and licensed independent agent
Locally owned and operated
Excellent products from multiple companies
Highly competitive rates
Special discounts
Serving Central Virginia
If you want great products, at great rates, with great service call 804.269.0797 or Click Here to Request an Appointment.